2017
Rohde & Schwarz receive "Supplier of the year" award from NATS for the complex and challenging project to realise the IP-based second voice.
2017
UK Air Traffic Provider NATS selects R&S VCS-4G as its Second Voice System, as part of a the very ambitious ATM transformation journey towards SESAR deployment.
2015
Deployment of VCS-4G as main voice communication system for Vessel Traffic Services in Hong Kong, a top five world's largest harbor according to traffic handled volume.
2013
Joint award by Irish Aviation Authority and Icelandic ANSP of world first contract for a Virtual Center, offering a single logical operation platform across IAA's and ISAVIA's Oceanic Communication Centers.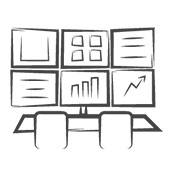 2011
R&S VCS-4G voice communication system was officially launched at ATC Global Congress in Amsterdam.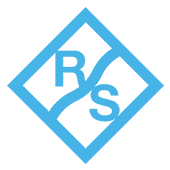 2010
Rohde & Schwarz Munich based electronics group has acquired the majority interest in Topex.
2008
World's first full-IP VCS in operational Air Traffic Control environment for ROMATSA's ACC in Arad.
2005
Launch of Bytton wireless communication router platform product family, which successfully handled all mobile cellular communication technologies up to date and achieved worldwide sales coverage.
2004
Following constant product portfolio development and continuous evolution of the quality processes, export market sales reach more than 50% of the company's turnover.
2000
A paradigm change decision to fully focus the company's resources on upcoming IP technologies was the cornerstone ensuring the company's future expansion and success.
1994
Own production facilities are opened. TOPEX becomes the largest producer of private branch exchanges in Romania.
1990
Ten experienced engineers with background in electronics and telecommunications found what was to become later Rohde & Schwarz Topex.